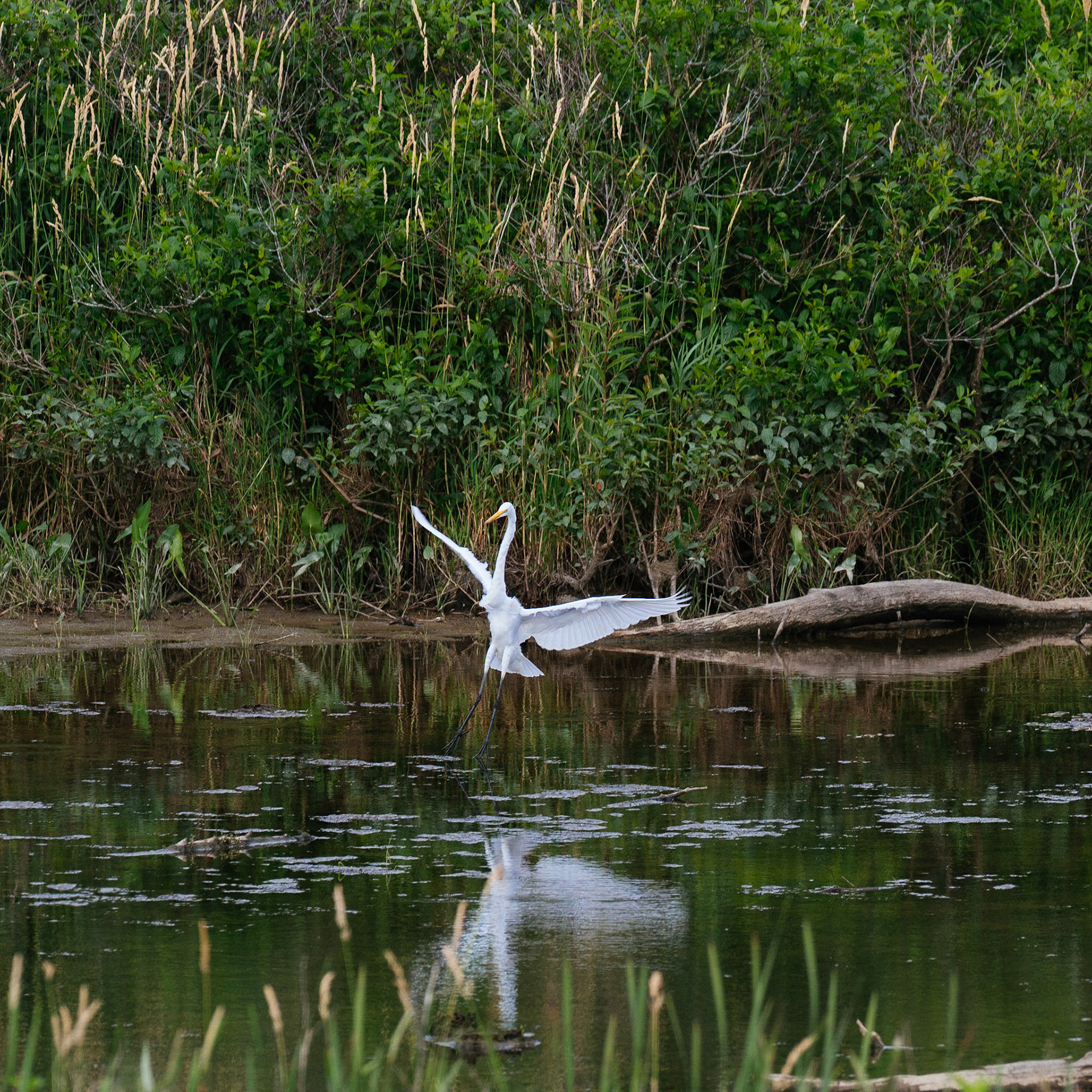 Simple shot of a Great Egret coming in for a landing in a local marsh conservation.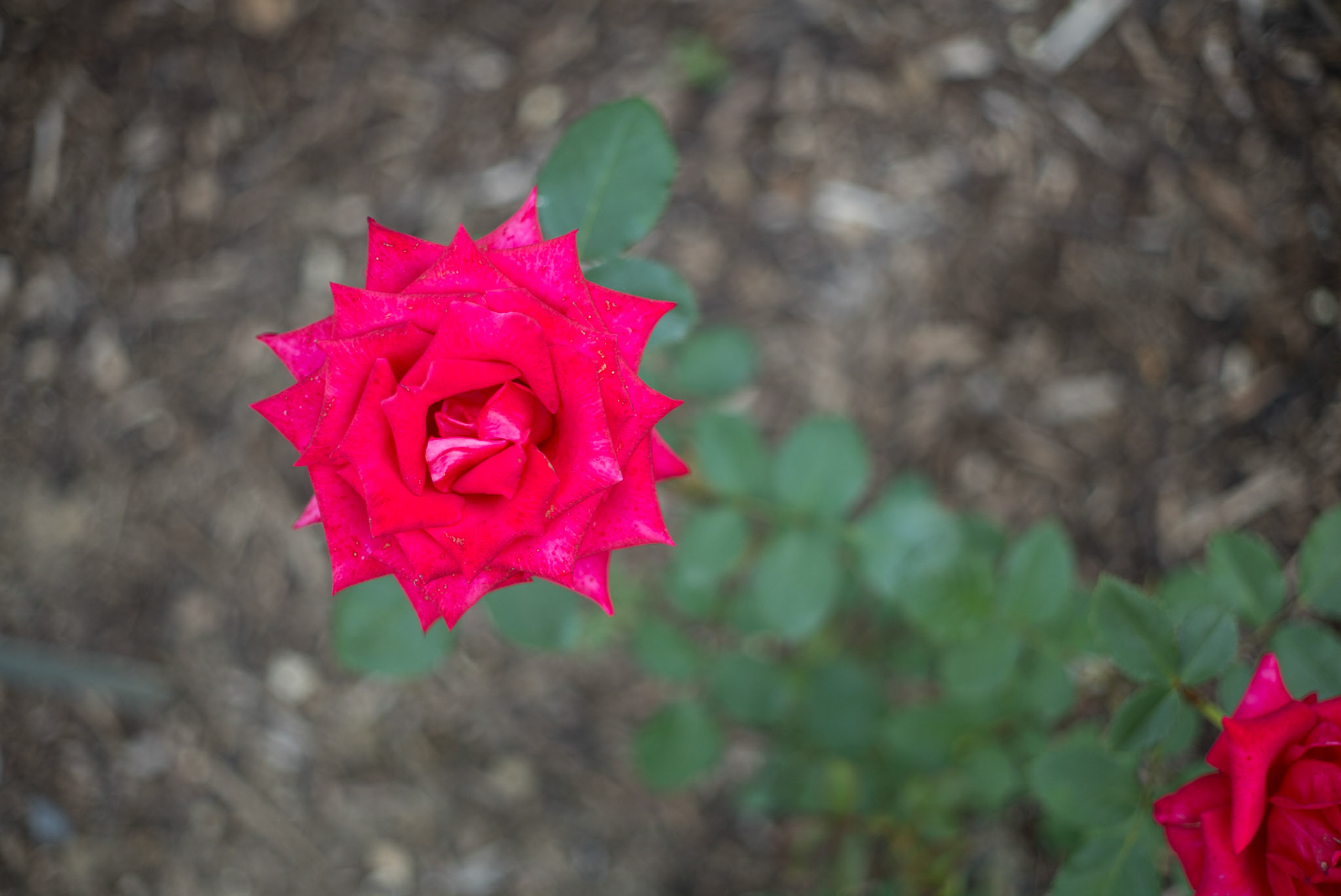 This was like Christmas in July, a beautiful vibrant red rose.  The boldness of the red with the subtleness of the leading green drew me to this composition.  The background (literally the ground) was monotone on it own, no manipulation here.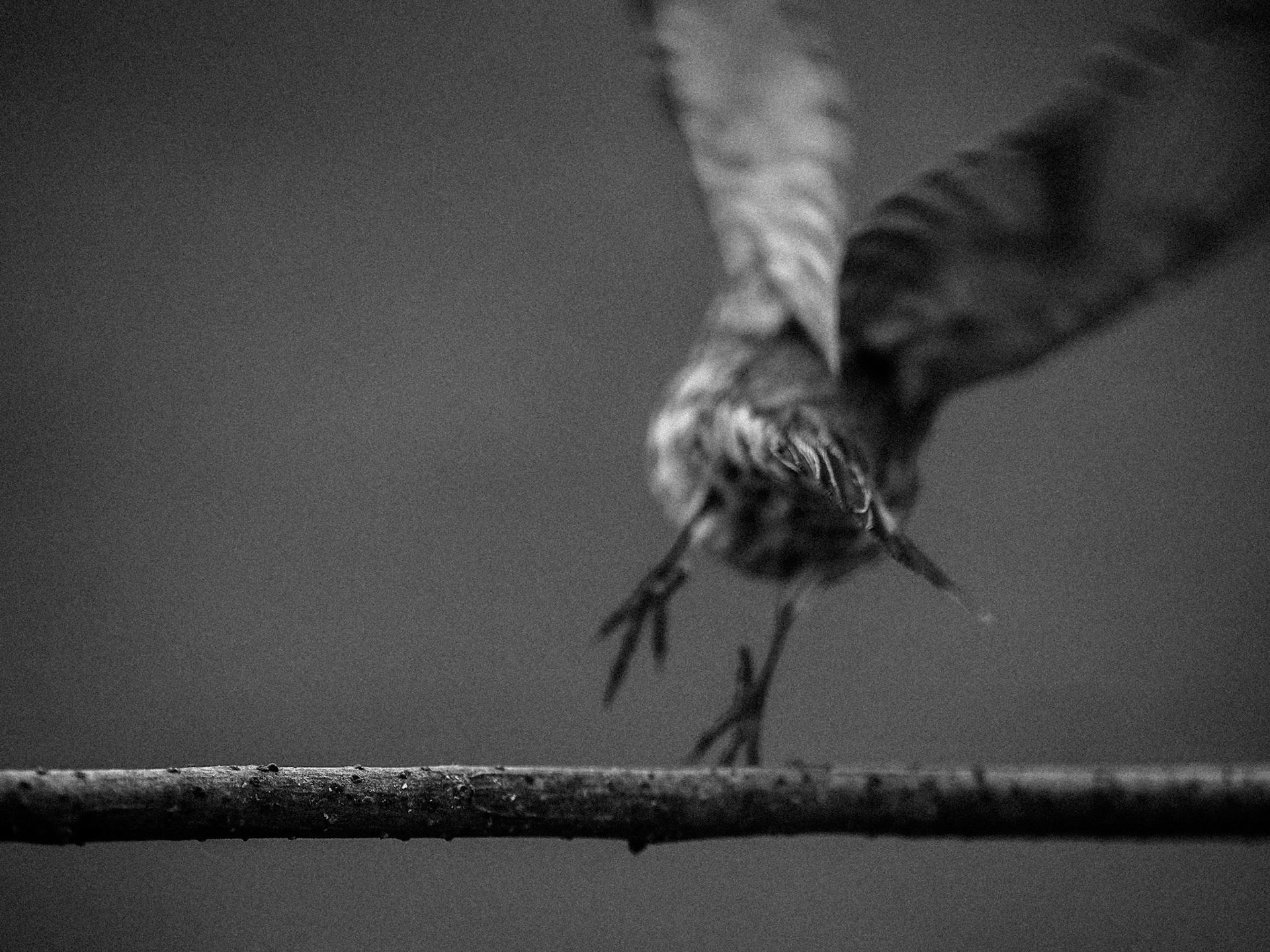 Most bird photos are simply head on in sharp focus.  To me there's just something mystical about this one.  To many it may just be an out of focus off balanced image of the backside of a bird.  To me it is the beginning of a journey.  Perhaps it is the start of a new chapter or just a quest for survival.  I like the movement, emotion, and tension found in it.  It is just one of those that I find myself continually stopping at for another look.